One of the many elements of a memorable story is how the seemingly random details all weave together, and by the story's end, aren't random at all. How the grandson stumbled upon his grandfather's long lost and final piece of missing art at a simple garage sale, or how the woman's runaway dog just happened to be cared for by the mysterious man she had already bumped into twice in the very same week, or how the father was stationed to a military base just thirty minutes from the best cancer facility in the world before his wife grew ill.
They are the plot twists in the story that make sense of everything else.
I can't say that I've ever found any precious family art at a garage sale, but I can say that I've seen God work in my life, and there have been so many moments that seemed absolutely nonsensical at the time but turned out to be purposefully placed threads in the cloth that is mine.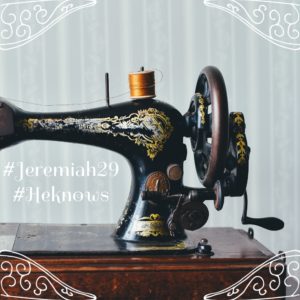 They are the not so random.
"For I know the thoughts I that think towards you, saith the Lord, thoughts of peace, and not of evil, to give you an expected end." Jeremiah 29:11