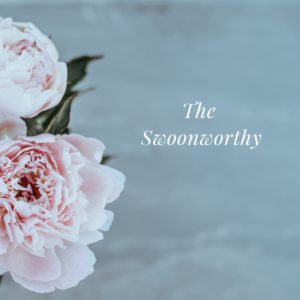 A few weeks ago, I blogged about words that give me the heebie jeebies. But what about the words that make a girl go warm and fuzzy?
That's right. We're tackling those lovelies today. So, below are my top seven (I couldn't whittle it down to five), swoonworthy words—the ones with all the good vibes.
Serene
This word puts me into a catatonic state, and me likey.
Protagonist
Okay. Clearly, I'm a reader. This word gives me all the good feels.
Wonder
The openendedness of this word is totally it for me.
Whimsical
Pretty much the same as number five and why I love the fantasy genre.
Breathtaking
To imagine something actually, physically stealing your breath. Sigh.
Honor
I love a noble cause, something conquered and for the right reason.
And my number one favorite word is…drum roll…
Incandescently
I mean, Pride and Prejudice.
There you go! Enjoy your fabulous day, and I hope "you are completely, and perfectly, and incandescently happy."