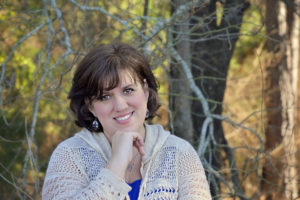 I love to read interviews of authors and discover their fun and interesting behind-the-scenes. This week, I had the privilege of interviewing the amazing Shelly Roark. Her picture book The Bubble Who Would Not Pop! will release in LESS THAN A MONTH with Little Lamb Books. Enjoy!!
Welcome, Shelly! Please, tell us a bit about yourself.
Hello! I am a Southern girl who loves laughing, writing and sweet iced tea. I've been married to Geoff, my high school sweetheart (I know . . . kind of a cliché), for 26 years this month. We have three teens—Katie, Ethan and Gracie. (Where did my sweet, tiny babies go?!) These days my hobbies include sitting on a hard bench somewhere across East Texas watching volleyball, football, softball, baseball, marching band etc. (Just ask me for tips on how to survive "bleacher mom" syndrome.) I also have always loved helping out with children's ministry at church.
When did you first decide to write and pursue a career in publishing?
I've been writing since I got the bug working on my high school newspaper. What a thrill to tell stories! Out of college, I wrote for a newspaper and then began writing for ministries and non-profits. For fun, I've always loved writing simple stories for children. Making up and sharing stories in children's church and other children's ministry events to share Scripture messages has always made me giggle inside. I sent one of my stories—The Bubble Who Would Not POP! to my publisher Little Lamb and was blessed that we could partner together to share it with even more kiddos.
What is the age group for The Bubble Who Would Not POP!? What made you want to write for this age group?
I wrote The Bubble Who Would Not POP! for younger kids. When I was doing children's church that was my primary age group and I wrote it to share a lesson with them. Telling pre-school and young elementary kids stories is the best!
What is your writing process like?
Usually an idea pops into my head based on the lesson I want to share. I love fun titles, too, so some of my stories began with just a title and I enjoyed bouncing it around in my head until the idea forms. I've spent a lot of time driving (kids to school, practices, waiting in pickup lines as many parents do) so my stories in my head keep me occupied. When I sit down to write, I love to have a cup of coffee and music (anything from my 80's jam to Christmas music year round).
Do you have any news of upcoming projects you would like to share with the readers?
My next book, Gracie Lu Wants a Zoo, should come out next year. It's a silly story about a persistent little girl who discovers a lesson in God's timing. She gets into a bit of a mess because of her impatience . . . but it works out in the end.
Where can readers find you and follow your work?
You can find me at shellyroarkauthor.com or my Shelly Roark Author facebook page. I have updates on my books and appearances as well as a weekly blog.
Favorites:
Food: Tough one . . . anything with chocolate
Day of the Year: Christmas!!!!!
Book: Every time you ask me I would probably say something different. I'm feeling Christmassy right now so how about the children's book, How the Grinch Stole Christmas?
Travel Destination: We just went to the Grand Canyon this year . . . it was awesome! Oh, wait, my husband and I got to go to Hawaii when we were first married. That was pretty amazing. We wanted to just become beach bums and never leave.
Movie: This is another that changes depending on my mood or the season. Today, I'm thinking about The 1940s Philadelphia Story with Katherine Hepburn, Cary Grant and Jimmy Stewart. Love!
Animal: My black lab, Rosie
Thank you so much for stopping by! I am thrilled about The Bubble Who Would Not Pop!. It looks and sounds beautiful. I will continue to pray that it speaks to children about the importance of prayer.
As always, happy reading!!
You can pre-order your copy of The Bubble Who Would Not Pop! on Amazon today! Click this link!