Hello, readers!
Today, we get to speak with Jason Joyner. He is the author of the new and already quite successful YA book Launch. Let's dive in!
Were you drawn to superheroes as a child?
I've *always* loved superheroes. I remember having it worked out on Saturday morning what channels had the different superhero shows to keep watching all morning.
What sparked those first thoughts of your debut YA novel Launch?
I start stories with seeing pictures of characters or a scene. For Launch, I saw an African American kid who had super speed but kept wearing out his shoes. From there, I had to know more about him.
Was there a particular moment when you decided to pursue the publishing of Launch? Or was it a series of events?
Once I wrote my first book, a suspense, I've pursued publishing. It never found a home, and I realized how much I enjoy exploring heroics. I kept trying to find a home for my suspense, but wrote Launch as well and started shopping it around. I connect with Little Lamb Books on Twitter, and things took off from there.
You seem like you are having a blast with the numerous in-person and online parties to promote Launch. Do you have a favorite interaction with readers yet?
I'm a big geek, and I like to sprinkle little references or "Easter eggs" in my books to different fandoms. One of my street team readers messaged me about how she enjoyed my Doctor Who references. It's fun to hear that others caught those and enjoyed them too.
Tell us more about Launch.
In the Bible, Samson had great strength. Elijah once out ran a chariot. Today we'd call these superpowers. In Launch, some teens discover they have special abilities, and they have a choice on what to do with them. There's a Silicon Valley tycoon interested in them for his own purposes. What will they do?
Some of Jason's Favorites:
Dessert: Lemon Meringue pie
Superhero: Captain America
Place to Vacation: Hawaii
Word: Conundrum
Book: Plague Maker by Tim Downs
Season: Indian summer
TV Show: The Gifted
Animal: Cats
Restaurant: Bardenay's in Boise ID
Bookish event: Realm Makers! A speculative fiction yearly writer's conference
You guys, get out there and check out Launch!! Make sure to leave those reviews too! They can be big 'ol hugs to authors! Read even more about Jason below.
Jason C. Joyner is a physician assistant, a writer, a Jesus-lover, and a Star Wars geek. He's traveled from the jungles of Thailand to the cities of Australia and the Bavarian Alps of Germany. He lives in Idaho with his lovely wife, three boys, and daughter managing the chaos of sports and superheroes in his own home. Launch, a YA superhero story, is his first published novel.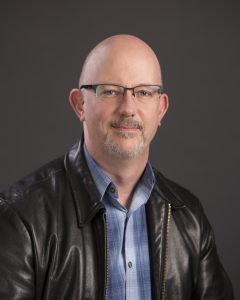 Happy reading!
~Amberly